As the exploration for oil dives deeper into the sea, greater emphasis is on the equipment and piping employed to improve results. Technology must keep up with the voracious appetite for higher quality standards and increasing requirements from the customer. They need more HSE, QC, Data Acquisition, Productivity, Efficiency, etc.
LJ was approached by one of the largest O&G companies in the world to develop a new way of double jointing, combining all their needs. Taking 3 years to develop, LJ designed and built a Double Jointing System that reduced the cycle time of a dangerous and time consuming process by up to 65%. A process that once took close to 8 hours is now 2 ¾ hours, while reducing labor by up to 83%.
The Customer's Old Process
What once was the global standard for double jointing of 20' heavy wall pipe is dangerous and time consuming.
Pipe was loaded onto rollers/wood cribbing
Overhead cranes then moved pipe into closer position
Rollers with a full load were physically manipulated with sledge hammers, forklifts and the crane, while the rotation of the pipe was manipulated for the proper fit-up
Once fit-up was deemed acceptable, the pipe was tack-welded
The welder then completed the root pass
A sub-arc filled and capped.
Cycle Time: 8 hours
Labor requirements: 4 employees – 1 welder, 3 assistants
HSE concerns:
20 ton pipe overhead for positioning near workers.
Uncontrolled manipulation of pipe via sledge hammer and excessive crane use.
Rollers supported on wood cribbing (unstable).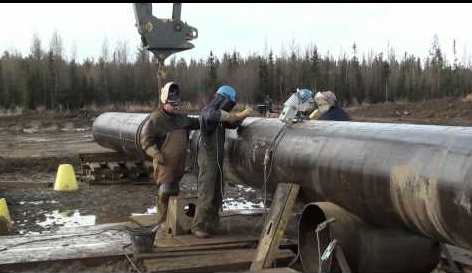 Figure a.) Screenshot from Google Images (not LJ Property)
The LJ Solution
LJ isolated the main concerns, and solved each one. The new system would look like this (2 production cells on same track system):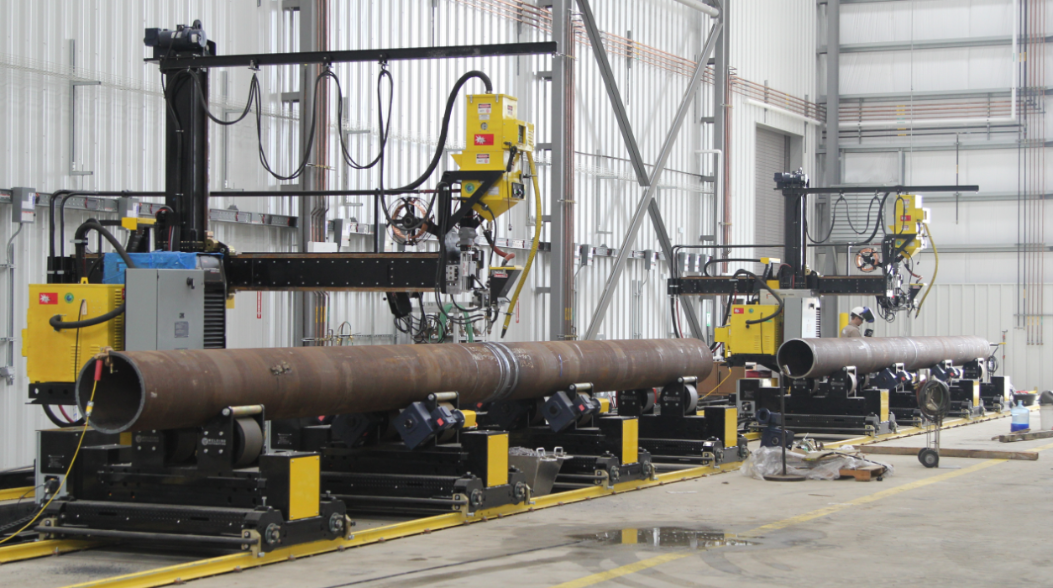 The Customer's New Process
A pipe is loaded onto each pair of idler/driver – driver/idler
Once pipes are in place, the fit-up is completed by one operator using a combination of a touchscreen HMI and joystick. Pipe alignment rolls can move pipe up/down/in/out/left/right/slight tilt/rotate. Pipe is manipulated into a perfect fit-up position.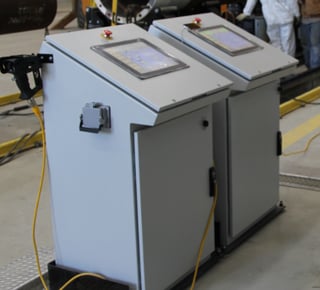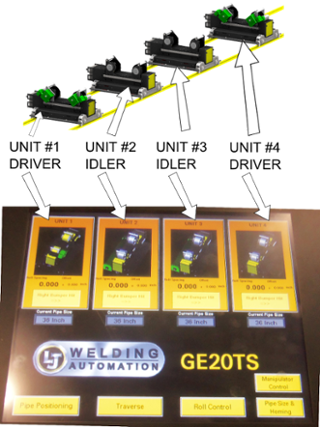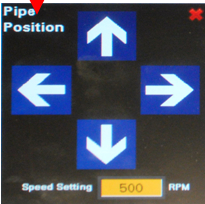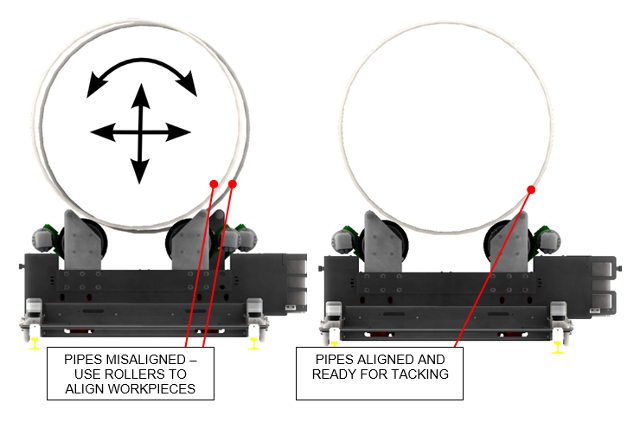 (New dual headed MIG/SAW manipulator now available. Learn more here)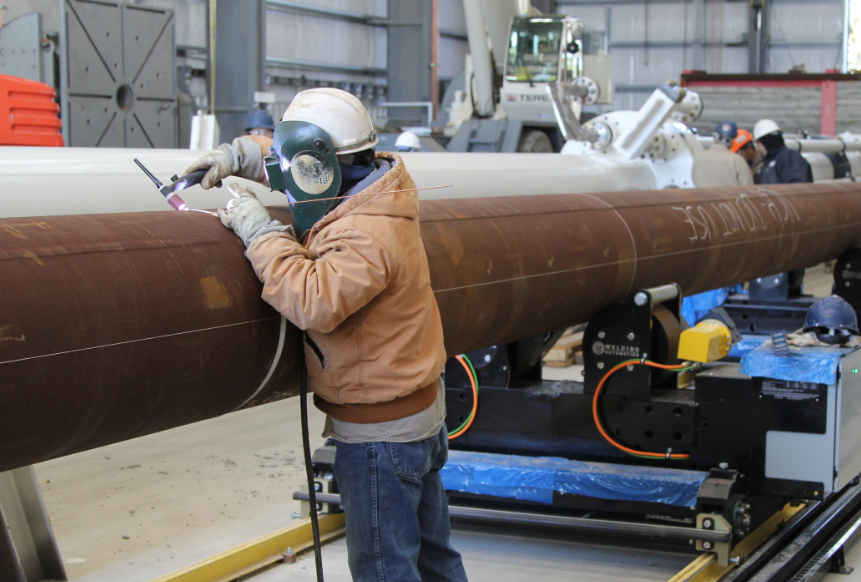 Weld manipulator further reading: Customer was able to reduce cycle times and increase throughput, because welding speeds were increased by approximately 25% over manual welding speeds, and on-arc time was greatly increased with no stopping during weld sequences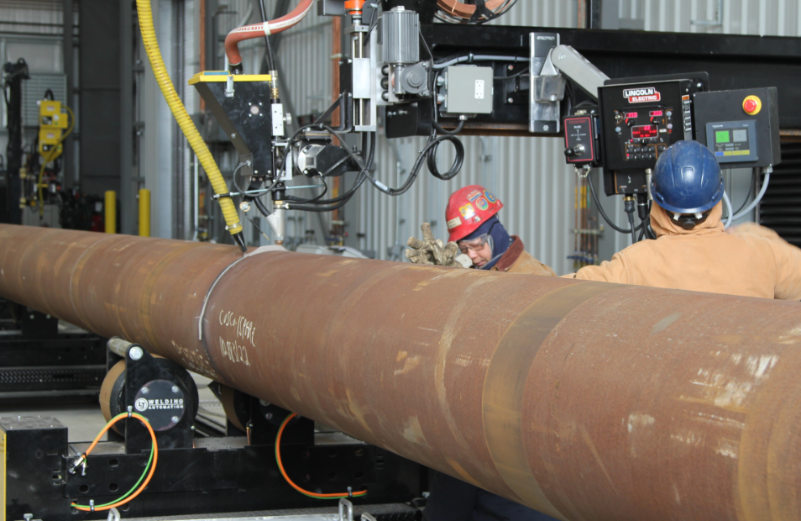 Completed double joints are then sent for further processing
The Bottom Line
Cycle Time: 2 ¾ Hour (65% reduction from old process)
Labor: 1 welder, 1 assistant (83% reduction in labor)
Available productivity options:
Weld Cameras
Data Acquisition
iPad Controls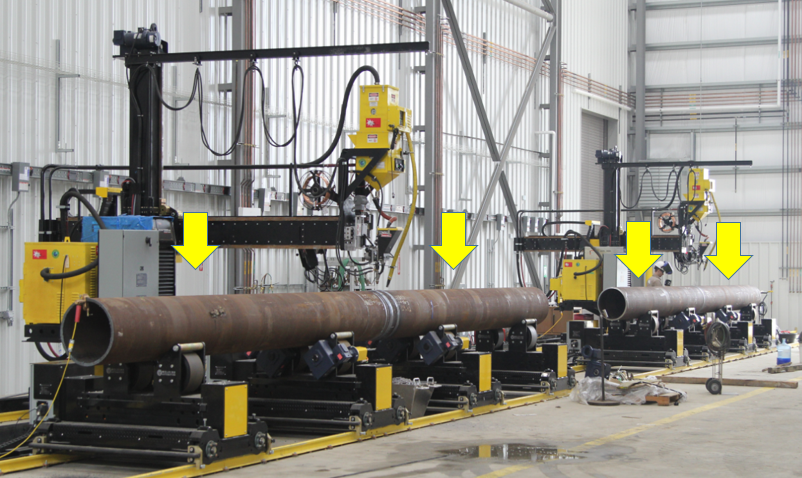 HSE Results:
Reduced risk of dropped loads, as no overhead cranes are used.
No manual uncontrolled pipe manipulation – no sledgehammers.
Removal of unsafe wood cribbing with the introduction of automated pipe manipulation
Worker can safely operate entire system from a safe distance
Learn how Growing Lines are being used for wind tower & vessel fabrication here:
If you want to learn more about the fastest pipe double joining systems on the market, please contact: info@LJwelding.com
You can also arrange a complimentary consultation below:
Topics: Case Studies, Boom and Column Welding Manipulators, Research & Development
If you liked this blog, please share!
---