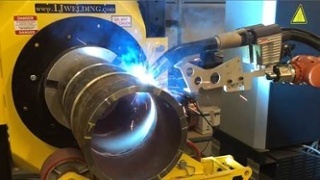 The Situation
A major energy company with pipe fabrication facilities located in a remote area of Alberta, Canada, approached LJ for a solution to their unique production challenge which was the following:
The facility was located in a remote northern area which made sourcing quality labor difficult to attract and expensive to maintain. Automation was a must.
Fully automated root, fill and cap passes for pressure pipe were required, but are notoriously difficult to achieve on a consistent basis. LJ was tasked with developing weld procedures to meet "B-Pressure" code (to ASME Section IX, B31.3, and B31.4.)
They required a one-stop-shop that would include everything from R&D, weld procedures, engineering design, through to the manufacturing of a highly customized pipe handling and joining system, followed by commissioning on site, extensive training and ongoing after-market support.
Short lead times and budget were also major considerations for the customer.
The customer new that there was one company that could deliver on all of the the above needs: LJ Welding Automation.
The LJ Solution
LJ deployed a top‐down approach on the entire system, starting with R&D and engineering. LJ's mechanical and automation engineers worked in tandem with the customer, welding staff, and vendors to create a test cell to prove the concept out and develop a repeatable weld procedure. Experienced engineering and automation know-how combined with practical input from B-Pressure experienced welders, resulted in a weld procedure verified by a 3rd party qualification company (Qualimet).
Ultimately, the CMT root pass welds were passed and procedures qualified with ABSA, resulting in a highly innovative welding robotics solution that will work not only in the lab but in practical field applications.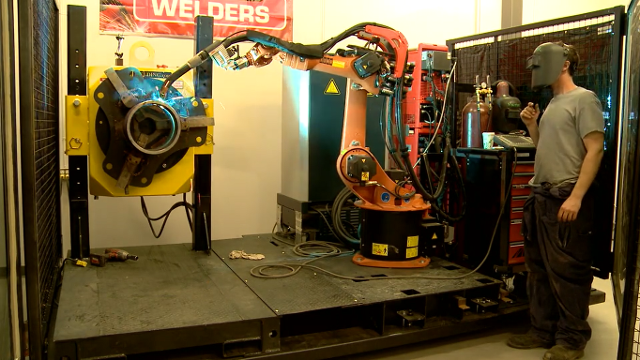 The process utilized the "Twin" CMT (Cold Metal Transfer) welding process provided by Fronius, to take advantage of CMT's low heat input and ease of automation with Kuka robotics and vision seam tracking packages. Tandem power sources, wire feeders and specialty torches were used to deliver independent 2 wire welding. Lab results were astounding: up to 15 inches/minute root passes and 22 lbs/hour welding deposition rates were achieved. Whereas conventional systems typically require either a manual root weld or separate welding system for the root and fill passes, this system was able to handle all steps with a single piece of equipment, offering maximum flexibility and ROI for the customer.
LJ is now in the process of designing the remainder of the cell including robotic headstock positioner, alignment idlers, internal pipe clamping, induction heating, and robotic welding system on a travel car. The end result will be a system capable of complete start to finish handling with full root, fill and cap welding of pipe sections and the fastest cycle times in the industry.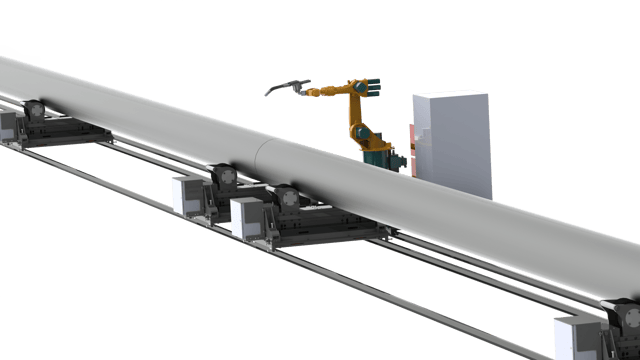 The Bottom Line
LJ has achieved up to 15ipm for root passes (as much as 200‐300% faster than conventional manual passes), and up to 22lbs/hour on fill passes (comparable SAW deposition rates) all with one single system.
Highly repeatable process means better quality and less rework
Customer will benefit from reduced downtime caused by skilled labor shortages that are common for the area.
Would you like a free 20 minute consultation with engineering or sales?
Topics: Productivity, New Products & Innovations, Research & Development, robotic welding
If you liked this blog, please share!
---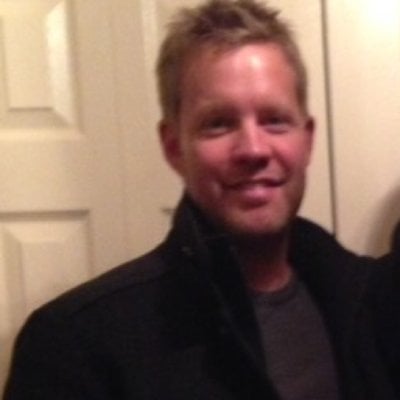 Posted by
Ryan Holt, P.Eng
Ryan is a Partner and the Chief Operations Officer for LJ Welding Automation.