Automation has been called the future of the welding industry. As technology continues to advance and develop, new types of equipment arrive on the market with different features and at varying costs. Variable and fixed height turning rolls are among LJ Welding Automation's most popular products. Considering the advantages they bring to your business, these machines are an ideal first step to automation and should be a staple in most, if not all, welding shops.

What Are The Benefits of Variable & Fixed Height Vessel Rotators?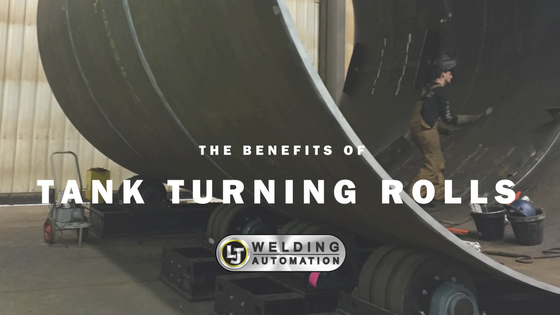 Repeatability
Unlike a human worker, a machine requires no breaks or vacations. It can work and produce the same output day in and day out. Variable and fixed height turning rolls maintain the position and alignment of any cylindrical workpiece. They also turn the workpiece so that a human welder can access all its joints while staying in a single area. This way, these machines allow welders to focus on creating high-quality weld. Because the workpiece is turned mechanically and uniformly, weld consistency is also maximized.
Decrease Human Error & Rework Issues
The risk of error is ever present, no matter how much your workers have mastered their craft. Automated equipment, such as variable and fixed height turning rolls, reduce the likelihood of mistakes. In the process, the need for rework is eliminated and wastage of materials is prevented.
LJ's welding equipment are designed to take over the repetitive and tedious aspects of your process. Thus, workers are freer than ever to focus on delivering high-grade output. Fixed and variable height turning rolls ensure that human workers have no need to worry over rotating and aligning hefty workpieces—these machines do it for them. With their workload reduced, your workers are less exhausted and are more capable of performing at their best with less tendency to commit mistakes.
Cost Savings Per Job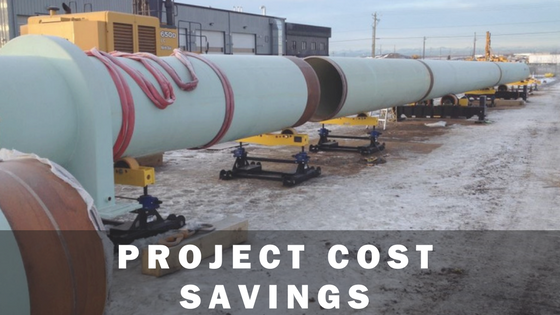 It's no secret that some hi-tech equipment can be pricey. More than the price of the equipment, you also need to pay for installation, maintenance, overhead, and training for operators. The numbers involved are enough for many shop owners to postpone any decision to automate. There are, however, ways around such expenses and when you consider the savings you can acquire over time, automation actually turns out to be an outstanding investment.
Automation enables fabricators to produce better welds, as well as expand their capabilities. Instead of outsourcing to third parties, you can do more in-house and save while you're at it. When you improve both the quality and quantity of your services, your company effectively begins to grow.
Automation reduces cycle times, enhances productivity, and opens more opportunities to save. It doesn't have to be expensive from the get-go either. LJ Welding Automation offers many options for you to implement automated equipment to your fleet. You can start out with rentals for specific projects and then take advantage of LJ's rental buy-out program to purchase used equipment.
Worker Safety & Comfort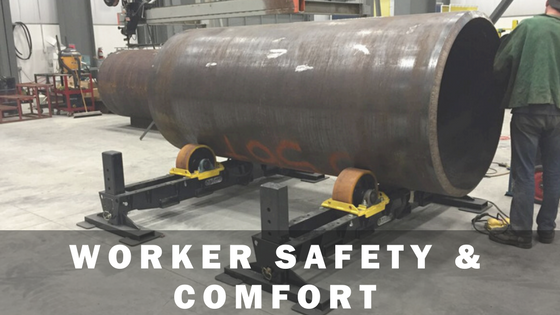 Implementing variable and fixed height turning rolls reduces and alters your workers' involvement in the actual welding process. This is a good thing because it means that their exposure to the hazardous aspects of their job is minimized and the risk of accidents is lowered.
An injured or incapacitated worker means huge expenses. Aside from treatment and insurance, you also need to recruit suitable replacements. Skilled labor isn't cheap. Training amateurs and equipping them with the right skills can also be expensive in more ways than one. If you take these into account, it's easy to see how investing in automation actually contributes to your company's savings.
Will You Invest In Turning Rolls?
There are many reasons behind owners' reservations about implementing variable height or fixed height turning rolls and other automated equipment. They are not entirely unfounded, but they can easily be addressed with the right strategy and the cooperation of everyone involved—employees included. That said, automation offers multiple benefits—improved outputs, faster turnaround times, and safer workers among them—and is one of the more secure investments in a less than certain future.
To read about the ROI achieved from customers utlizing LJ equipment, visit LJ's welding automation case studies next.
Topics: Productivity
If you liked this blog, please share!
---