---
Introducing The Elbow Jig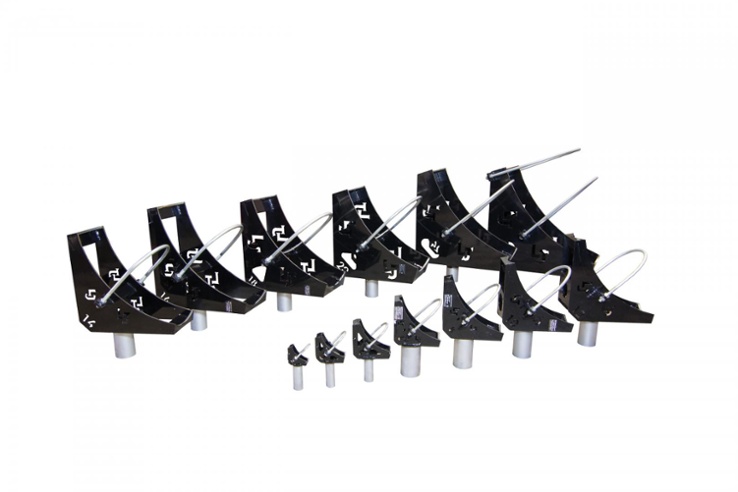 SITUATION
Pipe fabrication facilities have always needed to weld elbows for long pipe runs that change directions but it has always been a cumbersome, challenging and often dangerous process. Many facilities have identified this as an opportunity for improvement but until now, did not have a viable solution for the problem. It has resulted in a variety of make-shift, temporary solutions for a long-standing welding operation often done hundreds of times per year.
PROBLEM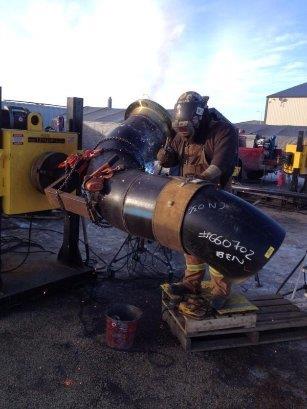 Welding elbow joints are time consuming and difficult because of the awkward shape they present, the weight they carry and the degree that they bend. Without a proper brace securely fastened to the elbow and pipe welding positioner, the job must be done manually.
Safety Issues: By fabricating a make-shift elbow brace that hasn't been destructive tested or designed by APEGA certified engineers, this puts welders in danger and the company liable for injury or death.

Time Consuming

: Manually welding elbows is time intensive and lost welder productivity is preventable waste.

Expensive

: If this low variability / high volume process isn't automated it's an inefficiency that is making pipe yards less competitive because they are less profitable.
SOLUTION
LJ responded by creating the elbow jig. Here's how it works: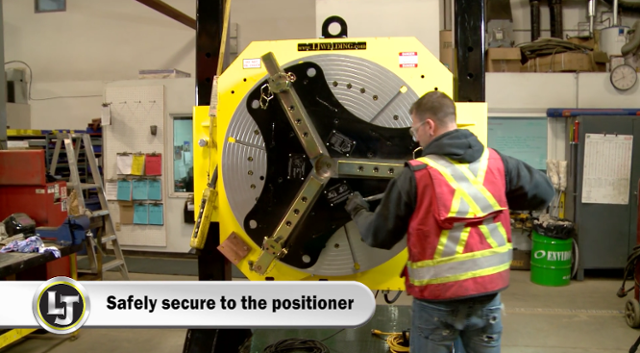 Step 3: Crane Lift The Elbow Jig Into The Gripper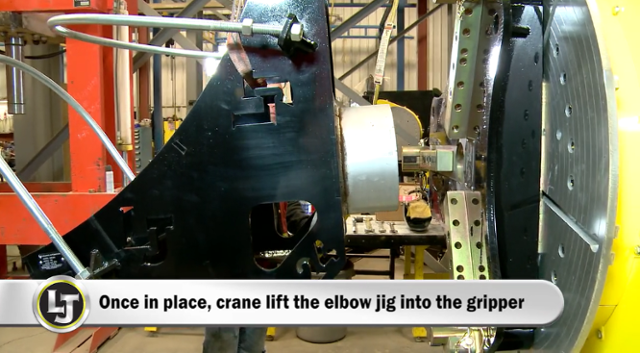 Step 4: Unhook The Crane Strap Once The Elbow Jig Is Secured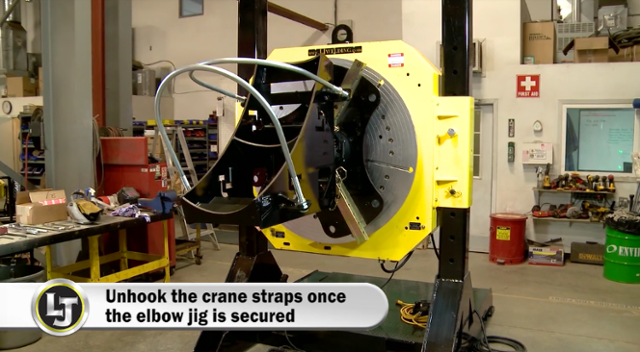 Step 5: Remove The Bars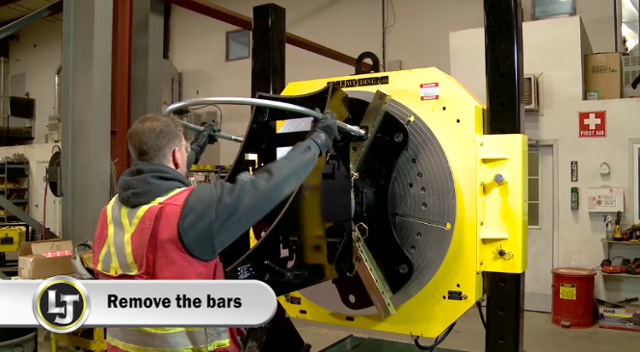 Step 6: Lift The Elbow Into The Jig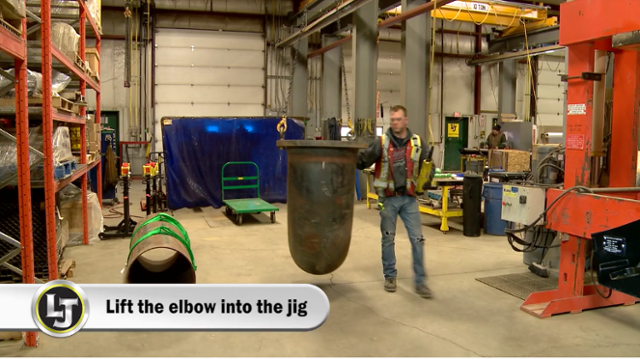 Step 7: Measure The Fit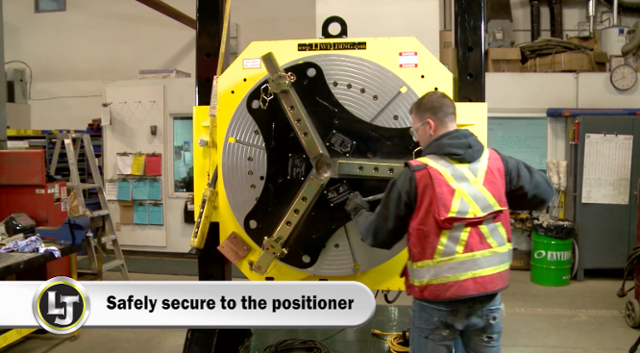 Step 8: Fasten Elbow Into The Jig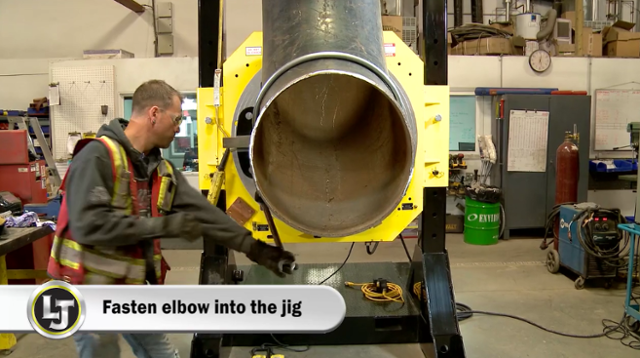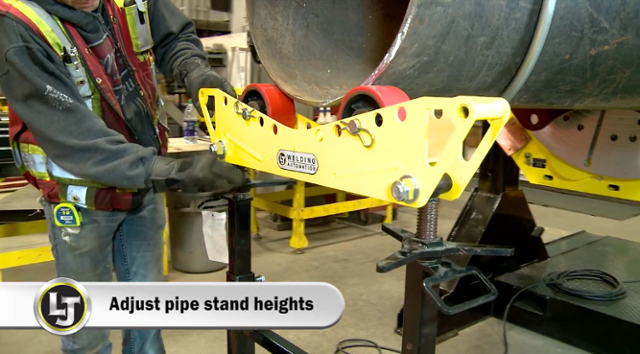 Step 10: Crane Lift Pipe Into Place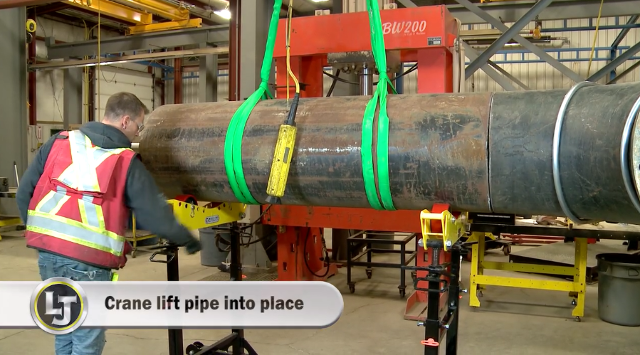 Step 11: Tack Elbow To Pipe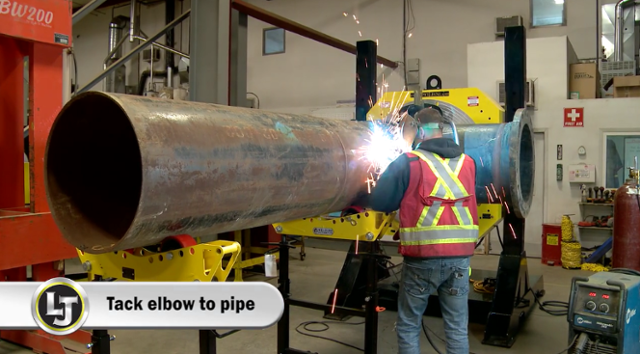 CONCLUSION:
The elbow jig has resulted in a 25-30% reduction in weld times in addition to increasing weld quality and worker safety. If you'd like to view various elbow jig sizes and specs, click the elbow jig link here.
To request a quote for elbow jigs, click below:
View the Elbow Jig Video Below:
---
Topics: Productivity
If you liked this blog, please share!
---