Situation
A pipe honing equipment manufacturer required a highly customized, sub-assembly pipe roller system to be integrated within a larger external system. Because of the highly technical, complex electrical work that was required for integration, the customer required that the chosen company have a previous track record for similar successful projects.

The customer initially approaching two other more well-known welding automation manufacturers but they did not have the previous custom experience, nor were they able to confidently price the job within reason and delivery dates were too vague. With LJ being not only an integrator, but also an established OEM, the customer was confident with the experience and abilities to tackle this project that would be provided.

Eventually the customer found LJ online and requested a free consultation. LJ had a wealth of previous experience in custom integration projects that range from wind tower manufacturing, aerospace, O & G, and other custom manufacturing. In particular, LJ's previous work with integrating various types of PLC's, HMI's, robotics, and other 3rd party equipment, including custom in-house controls gave the customer the confidence they needed to proceed with this high profile project.
The LJ Solution
LJ designed and fabricated custom pipe rollers for precise rapid acceleration, high torque and dynamic range.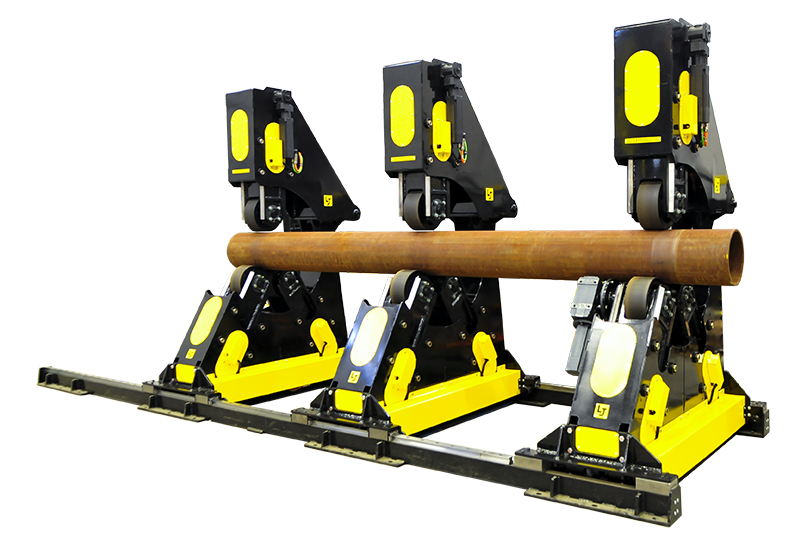 Since part of the honing process requires an extremely high degree of precision, top rollers were used to provide precise down force to keep the work piece in place.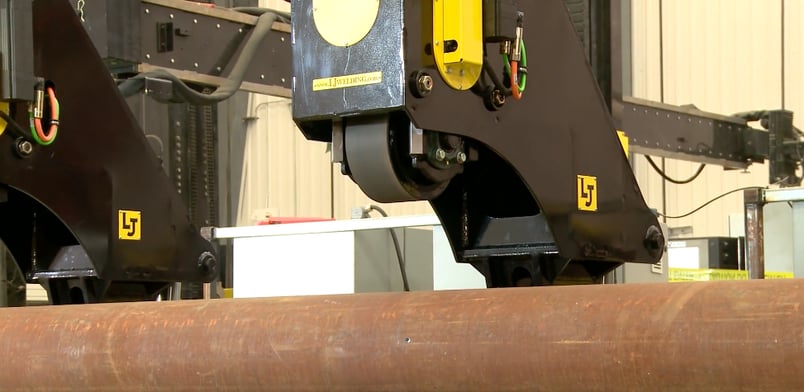 Reliable synchronized rotation at such high speeds required servo motors to ensure low backlash and precision rotation speeds.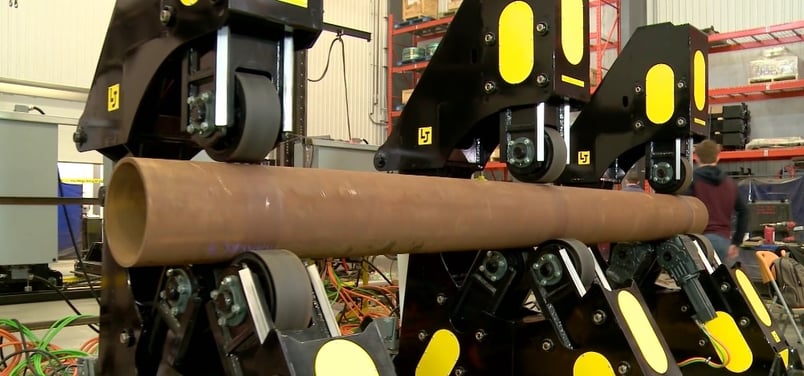 End Result
Equipment was designed, engineered, fabricated and delivered on time.
The project stayed within budget.
The integration ready equipment was provided for "plug and play" installation in the customer's master system.
Have a custom job you'd like a free consultation on?
Topics: Case Studies, Productivity, New Products & Innovations, Research & Development
If you liked this blog, please share!
---