Situation
A customer required a large positioning system rated to 20,000 lbs max payload for holding, tilting and turning heavy centrifuge parts during a fabrication process, along with a high deposition welding process, all fully integrated. They needed costs to be minimized due to budget cutbacks, but needed the equipment for production demands. An economical, customized, centrifuge welding and handling system was required to meet these criteria and the customer knew that LJ was the best suited company in the industry to meet this challenge.
The Old Way
The customer was using old positioning equipment with a limited range of motion, that could not meet their fabrication needs because they could not position the centrifuge cover workpiece in a way that was required. As a result, they were forced to handle parts unproductively, with multiple extra steps in the process. Furthermore, they were unable to make use of high deposition processes like submerged arc welding (SAW) to increase their welding efficiency.
New Process
The customer needed a manufacturer that could engineer a system and provide 3D animations to fully illustrate the proposed process. The 3D animations included a welding torch reach study and simulation to ensure that the overall system would accommodate all required handling and welding sequences. It was discovered during the engineering phase that some crucial design features needed to be included to ensure the fixture, welding positioner and welding system would work the way the customer needed, and revisions to the design were succesfully implemented. Full engineering models were provided to ensure the customer got exactly what they needed, and once drawings were signed off by the customer, LJ wasted no time and began manufacturing of the custom welding cell.
Specifically, the system included:
Powered Cross Slides: LJ's best in class powered cross slides for welding were utilized for fine tuning of position of weld head during set up, and welding was easily controlled through a joystick controller
SAW Camera System: for full color remote viewing of difficult to access weld locations and maximum worker safety, including laser pointer set shown below- an economical and easy way to track seams remotely!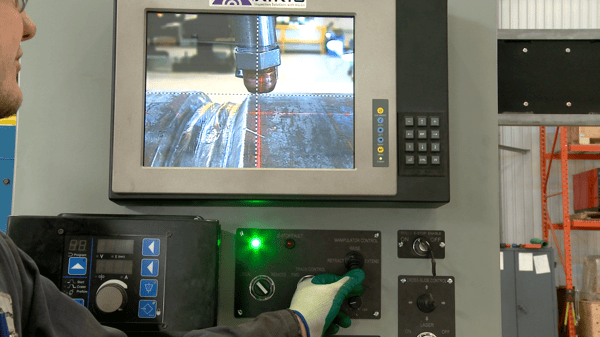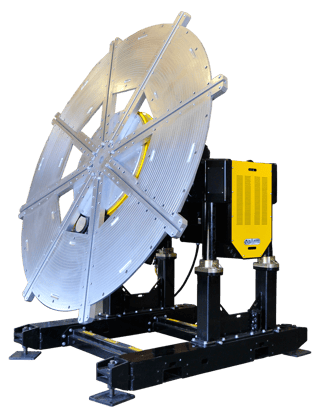 fully designed for easy and secure mounting of the centrifuge cover to the gear tilt welding positioner.


The Results
LJ was able to design and build the system which exceeded their specifications while

making use of free issue parts from customer to meet their tight budget constraints.

Intuitive, user-focused turn-key welding cell that will be able to handle very large parts efficiently and safely.

Customer's final product, training & onsite commissioning included and completed within days of delivery

Welding deposition rates were boosted to 15+ lbs/hour range, approximately doubling the customer's through put potential.
Have a custom application in mind and need a starting point? We can help!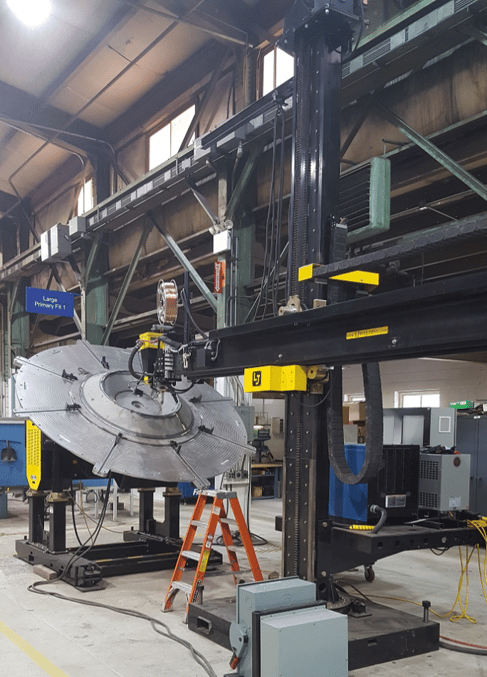 Topics: Case Studies, Productivity, Submerged Arc Welding, Research & Development
If you liked this blog, please share!
---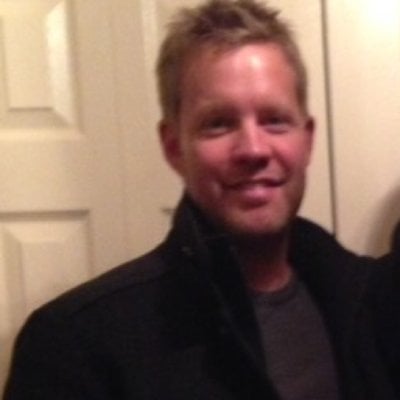 Posted by
Ryan Holt, P.Eng
Ryan is a Partner and the Chief Operations Officer for LJ Welding Automation.