CASE STUDY: AUTOMATED WELDING FOR VESSEL FABRICATION USING TANK TURNING ROLLS
Cairo, Egypt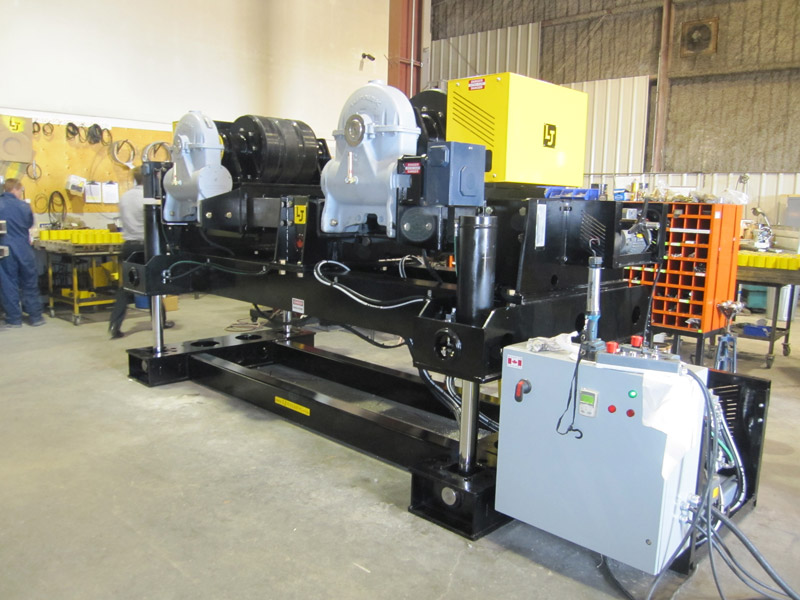 Project:
A major refinery in Egypt required specialized high-capacity tank turning rolls (vessel rotators).
The LJ Welding Solution:
LJ supplied a fully customized, state-of-the-art 200 metric ton tank turning roll set, complete with high-precision digital speed output, driveshaft free dual drive, powered lead screw wheel spacing, and hydraulic height adjustability under full load: a truly state of the art welding rotator.
The Result:
The project resulted in enormous time savings and safety improvements, allowing the customer to level, align, and lift massive pressure vessels under full load and rotate during welding process.
---