CASE STUDY: 6″ OD NATURAL GAS TIE-IN APPLICATION WITH PIPELINE ROLLER RENTAL
Rocky Mountains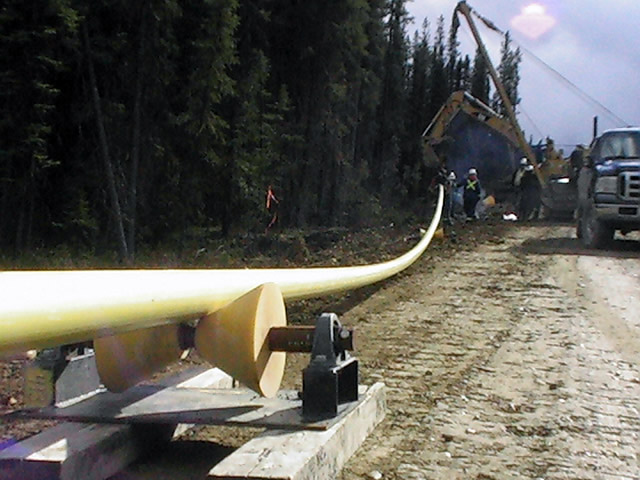 Project:
Installation of natural gas pipeline tying a new well to the main collection truck required high quality polyurethane pipeline rollers.
The LJ Welding Solution:
Lightweight, low profile 2-24″ pipeline rollers provided a cost effective pipeline roller rental solution.
The Result:
Project was completed quickly and the pipeline rollers were returned after rental. Company was able to bill back the pipeline roller rental to the end customer as a recoverable expense.
---